In August, you may remember I mentioned travelling to Imperial College, London as a contender for the Joan Hessayon Award for debut novelists. It was a wonderful experience, and I met some lovely people there, not least of whom was Katy Turner, who went on to win the award. Today, I'm delighted to host this award-winning author on my blog. I hope you enjoy learning a bit more about Katy and her book, "Let's Just Be Friends".
(Make sure you get your copy here: https://www.amazon.co.uk/LETS-FRIENDS-perfect-feel-good-romance-ebook/dp/B0C2J66Q66 )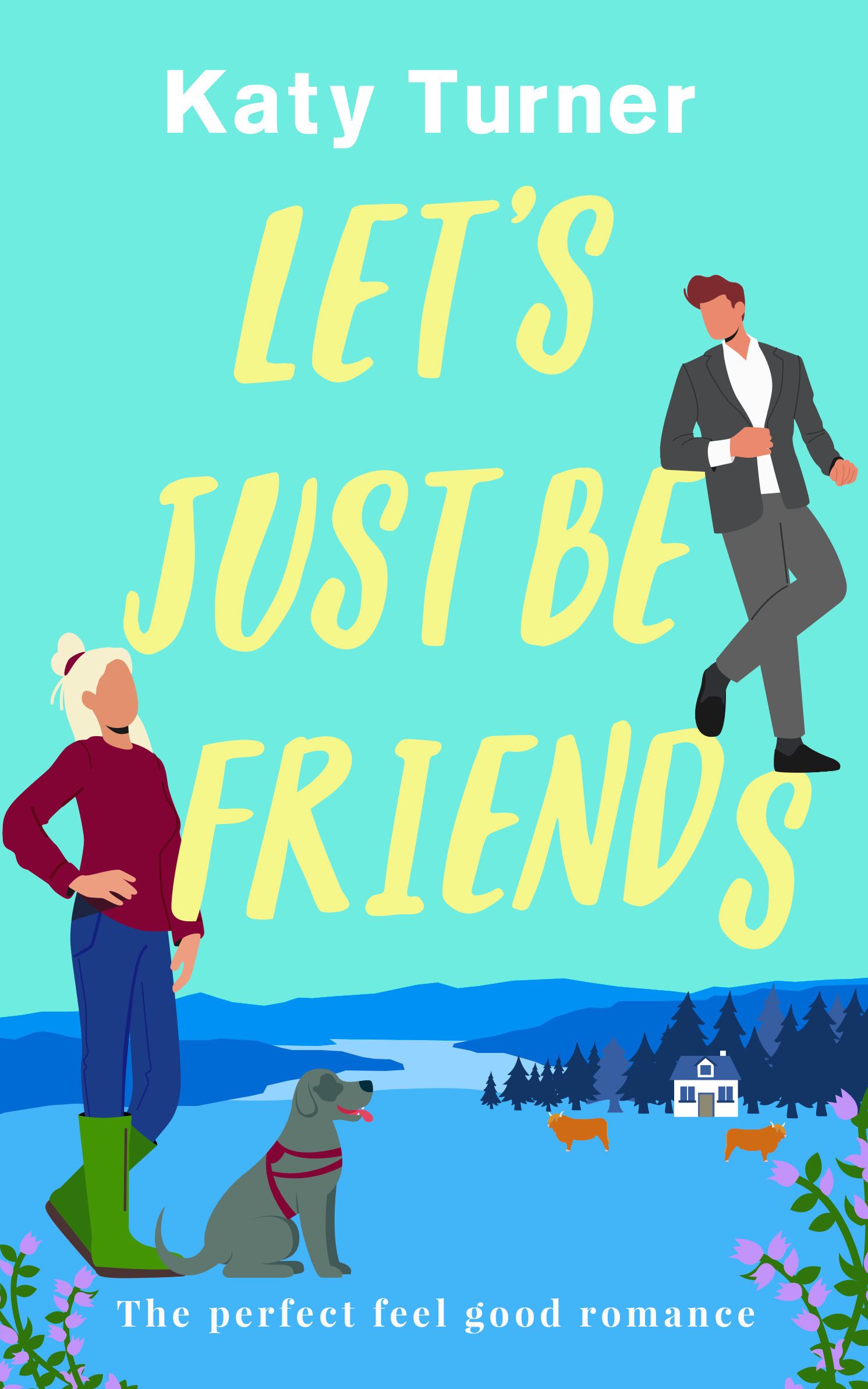 Welcome, Katy! Thanks for joining me. Can I start by asking what is your background? What did you do before you started writing?
My first job proper job was at a literary agency.  I started, in time-honoured fashion, in the post room (I am very handy with a franking machine) and then became an assistant to an agent.  I worked there for most of my twenties, before retraining as a history teacher.  That didn't last long, as I had my first child in the summer holidays after completing my training, and then I became a stay-at-home mum.  And wrote a lot during nap times.
As you know, I also love a bit of history! What period of history is your favourite?
Probably medieval. It's far enough back to have more than a hint of magic, and there's something fascinating about topics like the birth of towns, the nitty-gritty of the wool-trade, castle building and royal manoeuvrings.  I also really loved architectural history, which I studied for a couple of terms at uni, and am very happy spending time looking at floorplans of Palladian villas.
What inspired you to write a novel, and how did you come up with your story?
I had always secretly wanted to be a writer, and I'd written a couple of books (which are sat in a drawer), before Let's Just Be Friends.  It took me a little while to gather the confidence to do it, and to get it right.
Let's Just Be Friends was borne out of wanting a main character who yearned more than anything to be independent, and not to have to rely on anyone – especially a man – to get through life.  Also, when I was younger, I would have loved to have been a vet, my aunt being one up in the Highlands, so I was living vicariously a little.  Perhaps too, as the book was started under lockdown, I chose a location in the British Isles almost as far from Hampshire as one can get.
We all know authors have some crazy research trails. What's yours?
Possibly talking to my aunt (a vet) my uncle (a former cattle farmer) and mother in law (a pig farmer) about various animal illnesses. I've also found myself reading up on cruck-framed buildings recently. It began as a tangent and I ran with it.
Most writers are avid readers too, so what is your favourite genre of books to read? Do you have an all-time favourite book?
I love romance (of course), and also tend to go for women's literary fiction of the early to mid-twentieth century variety.  It's impossible to pick an all-time favourite, but my top three are probably Cold Comfort Farm, Rebecca and Coming Home by Rosamund Pilcher.  Oh, and Jilly Cooper's Rivals.  Sorry.  That's now four.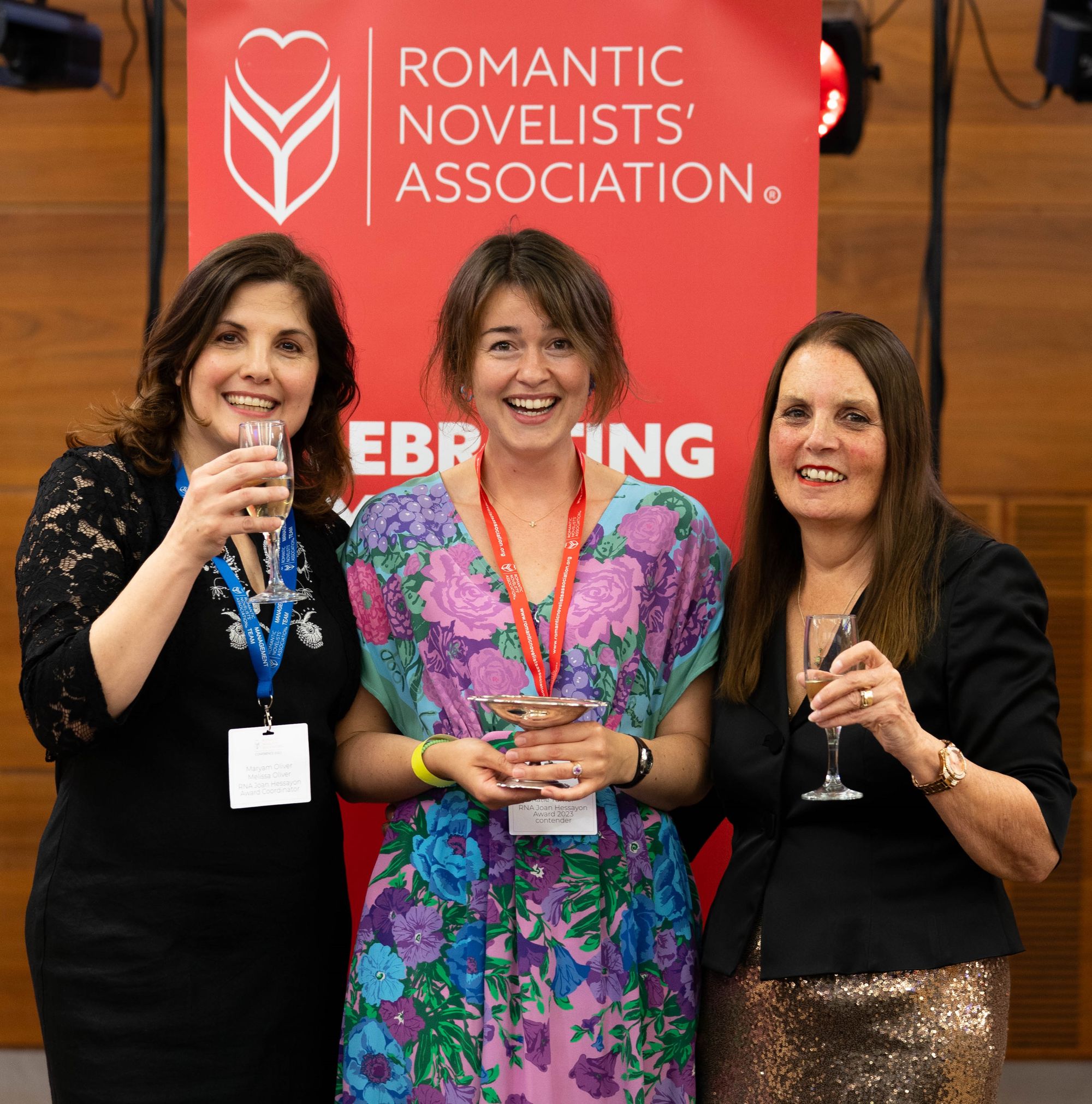 Now you've had time to absorb the fantastic news of winning the prestigious Joan Hessayon Award, how do you feel?
It's had time to sink in, but when I think about it, it still takes me by surprise.  That said, it's given me confidence (which I sorely lack a lot of the time) to get me through the next few thousand words, and not dismiss every other paragraph I write as garbage.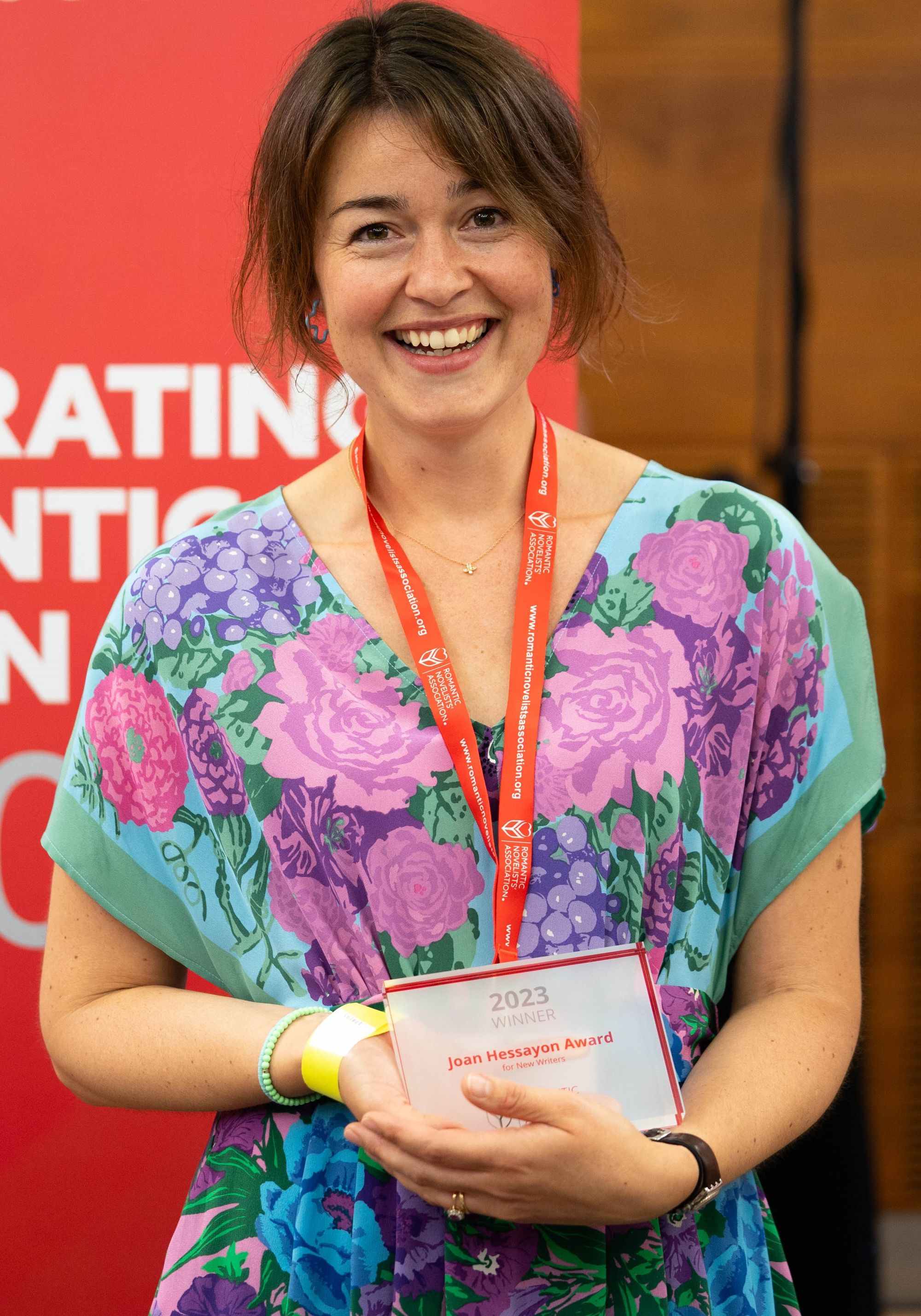 What's next for Katy Turner, Award-Winning Author?
Ha!  Now school has started again, I'm typing away, trying to order my thoughts coherently, and attempting not forget to develop my secondary plot threads.
Many thanks, Katy. It's been so good to chat to you, and I wish you every success. I hope we can keep in touch.
If you'd like to keep in touch with Katy, you can find her here:
Twitter - Katy Turner: @katherinecjones https://twitter.com/katherinecjones
Instagram - KatyTurnerWrites: https://www.instagram.com/katyturnerwrites/
Facebook - Katy Turner Writes: https://www.facebook.com/katy.turner.writes