Finding your tribe is important in any part of life, and I have frequently mentioned that my "writing tribe" is the Cariad Chapter of the RNA. Inspiration by the bucketload, and more supportive than an underwired bra! What this tribe does particularly well is celebrate success. I couldn't have asked for more encouragement on my road to publication, and their joy for me was genuine and heartfelt.
Today, I am celebrating the success of a selection of our Cariads. There are a few books just published or just about to be published, and I'd like to share them with you. I have read books by some (but not all) of these authors. (They're on my list!) I'm sure you'll find new favourites among them. So, sit back, and let's browse this virtual bookshop.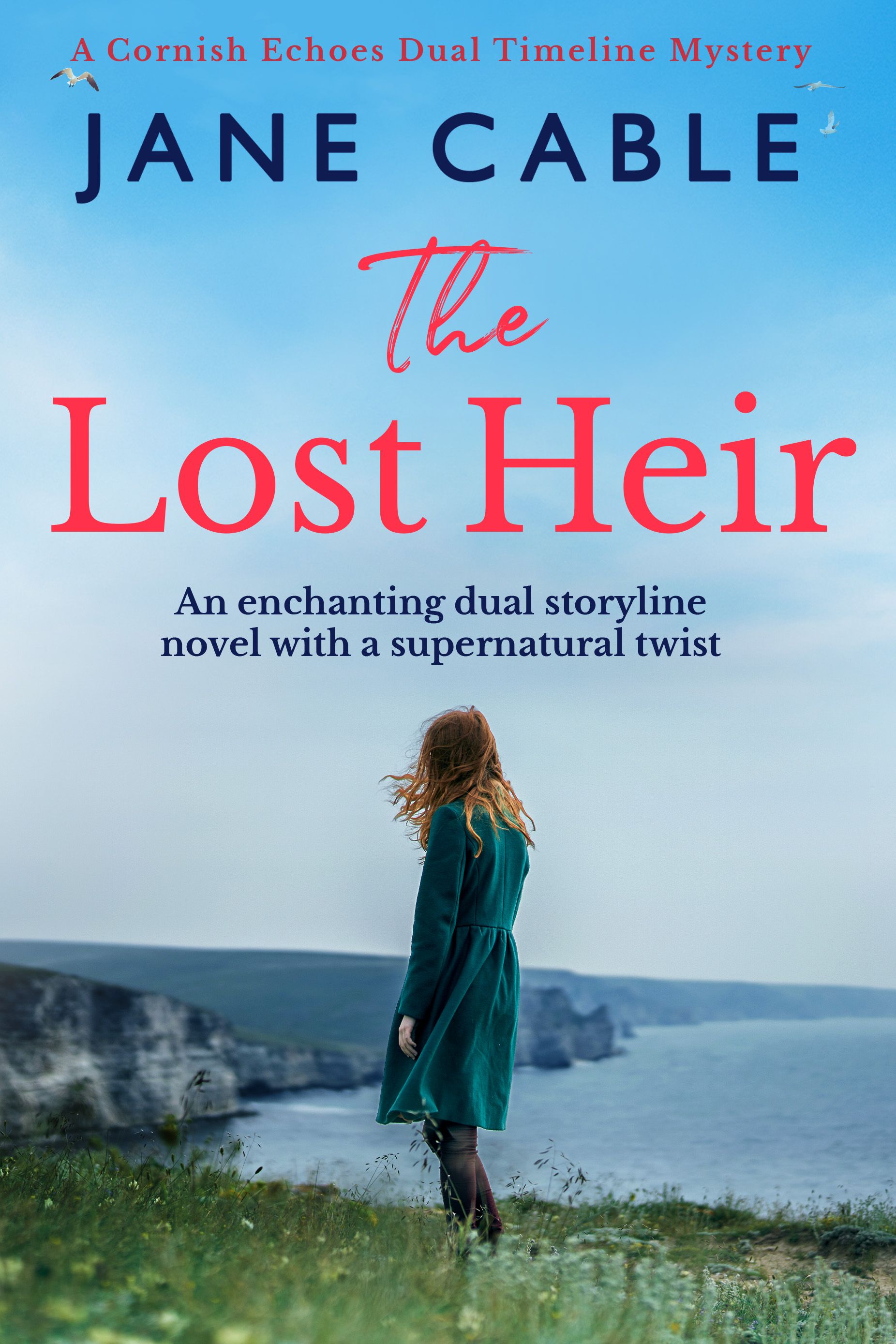 The first is a new Cornish Echoes romantic mystery from Jane Cable, called The Lost Heir, a beautiful time-shift romance set in Cornwall between the Regency era and the modern day.
1810: Smuggler William meets his childhood friend Franny on the cliffs, but something about her has changed...
2020: On just the same spot, Carla meets a man with the darkest of auras...
You can get your copy here: https://getbook.at/LostHeir
Learn more about Jane on her website: https://janecable.com/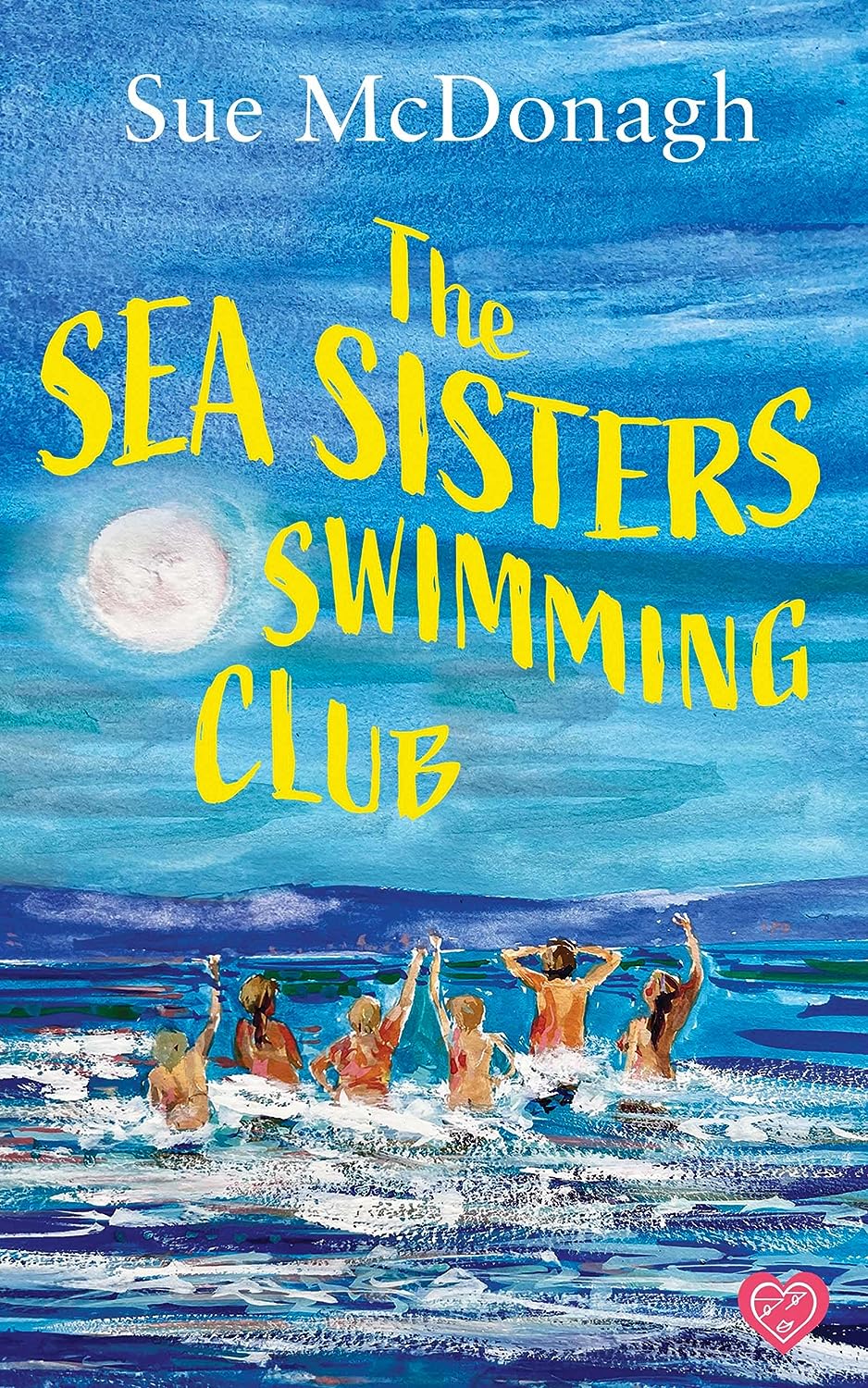 Next, we have The Sea Sisters Swimming Club by Sue McDonagh, who also paints her own book covers. Talented lady! She says that it was inspired by the group that  she sea swims with regularly. She says "No matter how long it is between your swims, you're always assured of a warm welcome."
This is a romance about sisterhood and second chances.
Fifty-year-old police officer Fran Doherty thought she had a good few years left in her. But if a heart attack while dancing the night away at a disco in a sequin dress isn't a sign to slow down, then she doesn't know what is . . .
Fran's waved goodbye to the force and hello to her pension. But who is she without her job? She decides to get away from it all in Llanbryn, an idyllic seaside village in Wales. It beats feeling sorry for herself and watching Homes Under the Hammer all day.
Fran's soon taken under the wing of the Sea Sisters, a group of inspirational women of all ages and sizes who swim in the ocean. They challenge her to move on from the past and face her life-long fear of the sea. And the strapping Wyn catches her eye. He appears to be the local troublemaker, but perhaps Fran's got the wrong end of the stick . . .
The closer she gets to Wyn, the more she's unable to deny the feelings he brings out in her. And Llanbryn feels more like home with every passing day. Fran feels more alive than she has in years, but Wyn has his own emotional scars. Maybe they can help each other?
You can dive in here: The Sea Sisters Swimming Club: A brand new unputdownable romance about sisterhood and second chances: Amazon.co.uk: McDonagh, Sue: 9781781895870: Books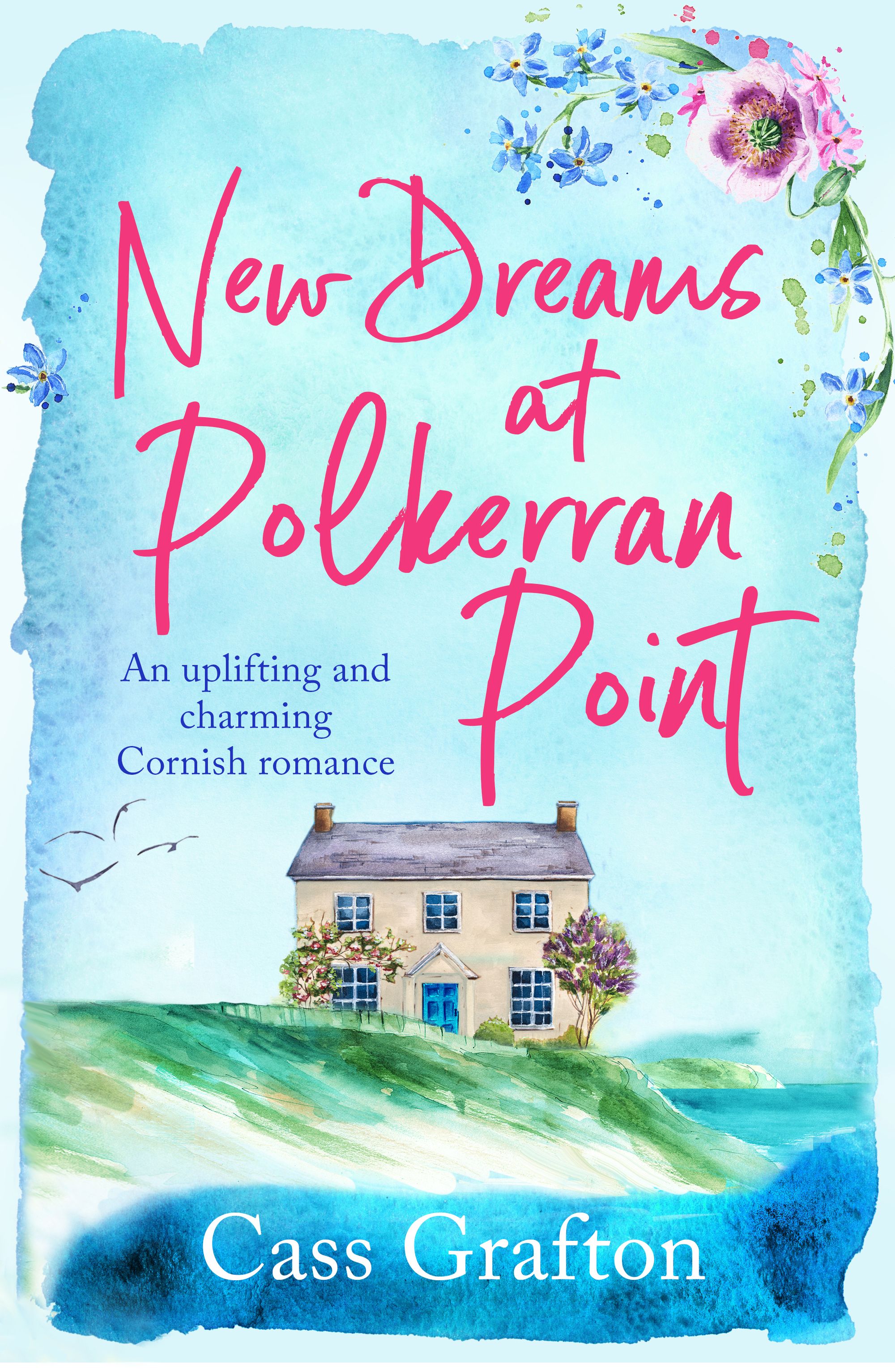 Now, we say hello to Cass Grafton, who writes feel-good, contemporary romances set in Cornwall and, in doing so, manages to live there vicariously through her characters and settings. She is about to release the first of a new 5-book contemporary romance series. This is New Dreams at Polkerran Point and will be released on 21st September.
When Anna is drawn back to Cornwall after many years away, she's soon swept off her feet by an old crush. Loving life, and her job with a reclusive and somewhat exasperating historian, it seems she has all she's ever wished for—until a shock revelation brings everything under threat. Can Anna save her new life and, if she does, who will be there to hold her hand?
You can get your copy here: https://www.amazon.co.uk/New-Dreams-Polkerran-Point-uplifting-ebook/dp/B0C5CL6KR3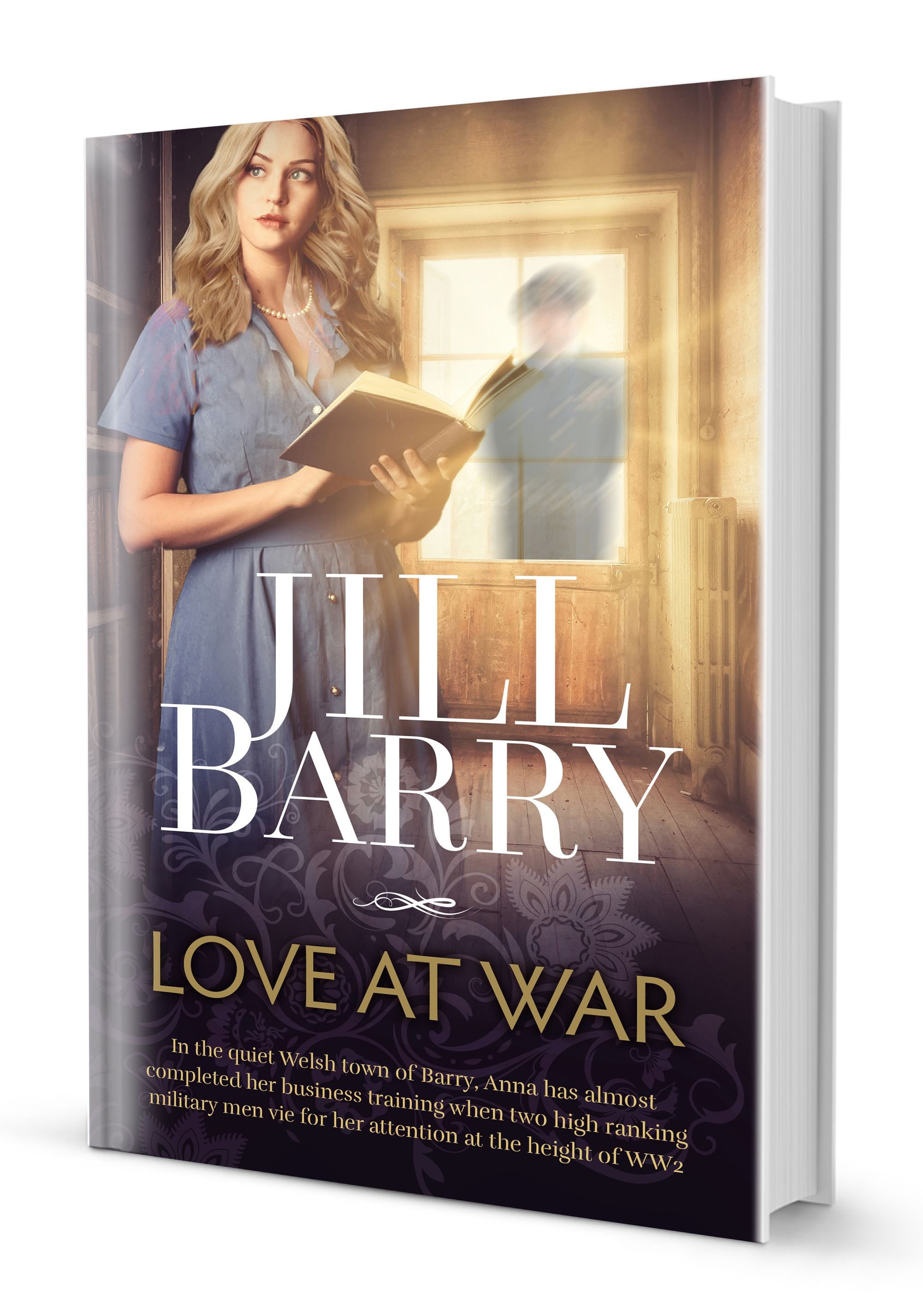 Next, we say hello to Sandra, who writes as Jill Barry, and was also one of the first to read my early, tentative chapters. Her latest book is Love at War.
Set in the Welsh seaside town of Barry during World War two, Anna Christensen is not only stunningly attractive, but she's young and bright. Despite the war she has everything going for her. She's soon given the opportunity to cover when a secretary is ill. Her home life is complicated and she wants to be independent. She's determined to show what she's capable of, especially when she realises, she has the support of her secretarial teacher and the woman in charge of the typing pool.

However, being beautiful has it's drawbacks, particularly when she doesn't want to hurt anyone's feelings. Inevitably, she ends up with three potential boyfriends – the charming Captain, the handsome 2nd Lieutenant and the boy next door. Emotions run high as she favours one, then another. The backdrop of war is ever present and you appreciate you've got to live for today. No one knows what's going to happen next which makes for a truly emotional story that sweeps you along to the very last page.
You can find your copy here: https://www.amazon.co.uk/Love-at-War-Jill-Barry/dp/1739117336
And learn more about Jill Barry here: www.jillbarry.com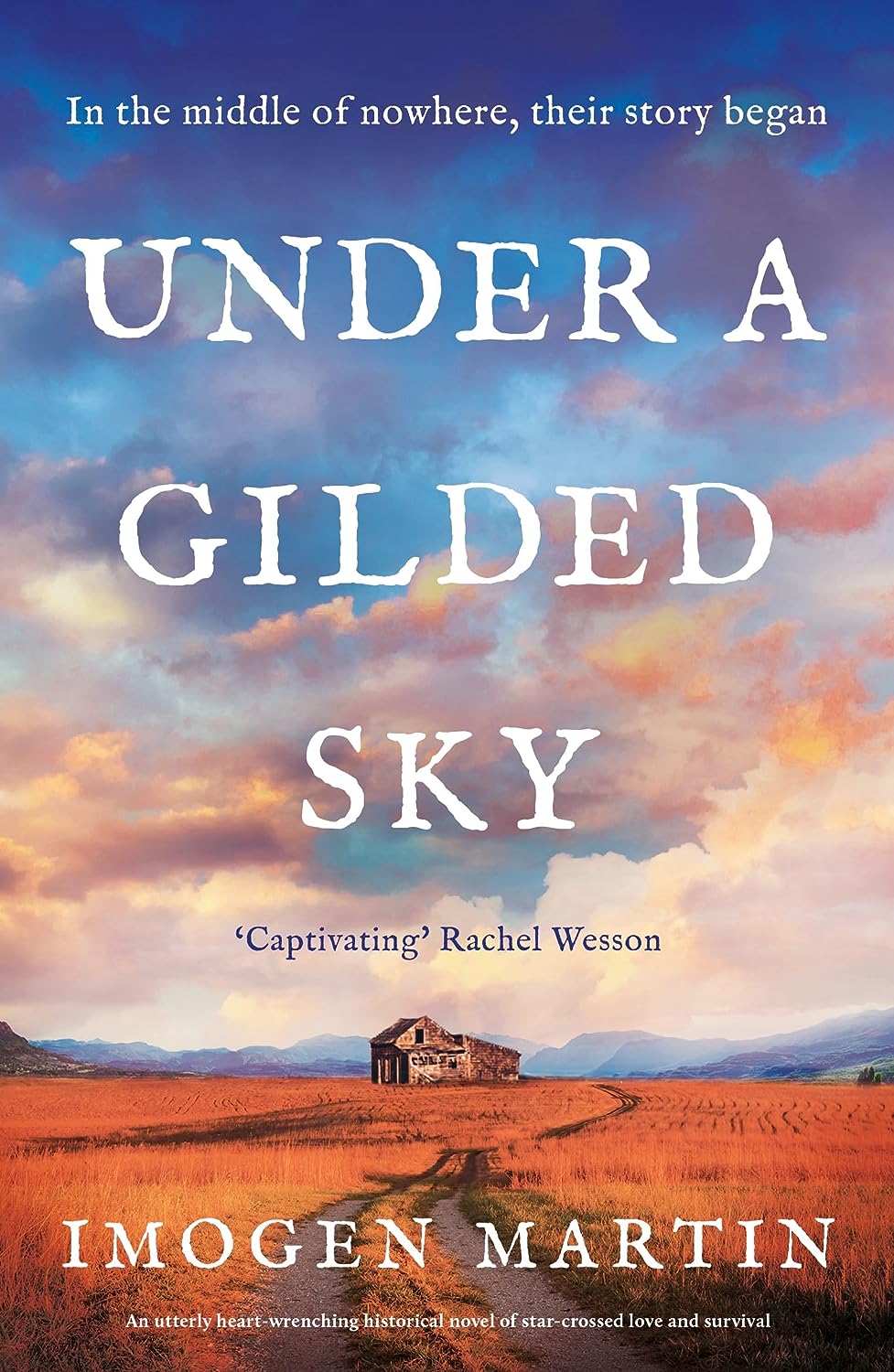 Now, we welcome Imogen Martin, who writes sweeping, historical fiction, with tales of brooding charismatic men, captivated by independent women. Her first novel, Under A Guilded Sky, is due to be released on 15th September.
In this epic and unforgettable love story, set in the wilds of Missouri and the glamour of high society Boston at the dawn of the Gilded Age, one woman's life changes forever the day that a stranger turns up on her doorstep.

Missouri, February 1874: The last thing struggling homesteader Ginny needs is a scandal on her hands. But when a badly injured drifter arrives at Snow Farm in desperate need of medical attention, Ginny's kind nature and good upbringing means she has no choice but to treat his wounds and care for him until he's back on his feet, no matter the danger he might pose.
Make sure you pre-order your copy here: https://geni.us/176-al-aut-ch
And learn more about Imogen here: https://imogenmartinauthor.com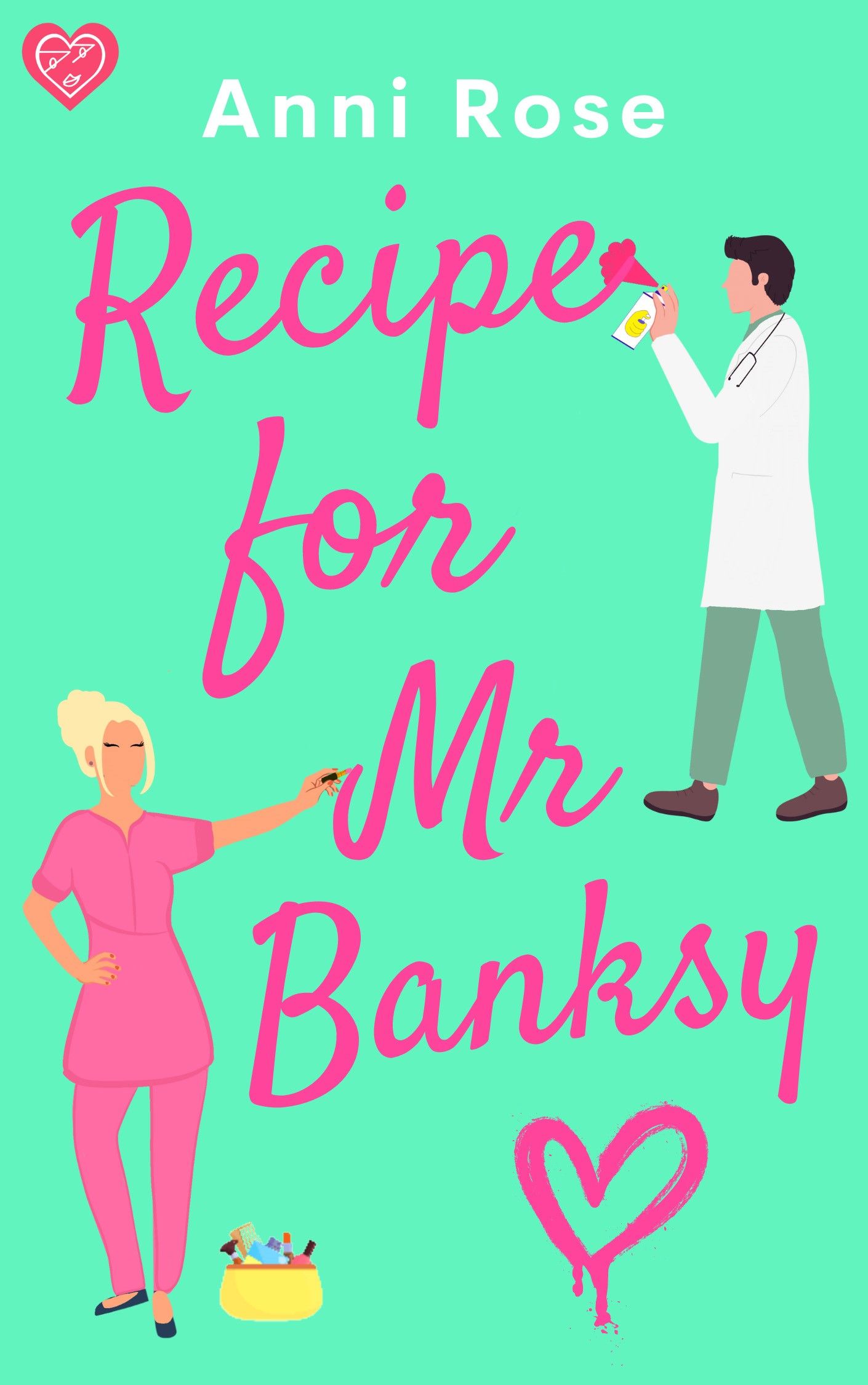 And now, say hello to Anne, who writes as Anni Rose. Her book, Recipe for Mr Banksy, is book 5 in her Recipes for Love series and will be released on 19th September. It's a stand-alone, modern-day romance, set in the fictional town of Redford.
Daisy's love life needs a makeover . . .

Beauty therapist Daisy is having one of those days. She's just ended things with her boyfriend. Coming home to a huge 'Sold' sign planted in their front lawn and hearing him planning to move them into a caravan is the last straw. To top it off, her greedy landlord, who also happens to be her ex's best friend, is threatening to ruin her business.

So it's no surprise a spelling mistake in the butcher's window is enough to push her over the edge. And fixing it with a can of spray paint from a passing graffiti artist only makes things worse. The graffiti artist is actually trainee doctor Jackson. Street art helps him to relax when he's not at his stressful job.

Jackson doesn't know what to make of the impulsive Daisy, but he can't get her out of his head. As Daisy fights to save her business, fate seems to delight in throwing her and Jackson together.

And boy do they make a good team . . . But can a passionate beauty therapist and a sensible doctor really have a future?
Cook up some laugh-out-loud romance by getting your copy here: www.amazon.co.uk/dp/B0CF62GY4F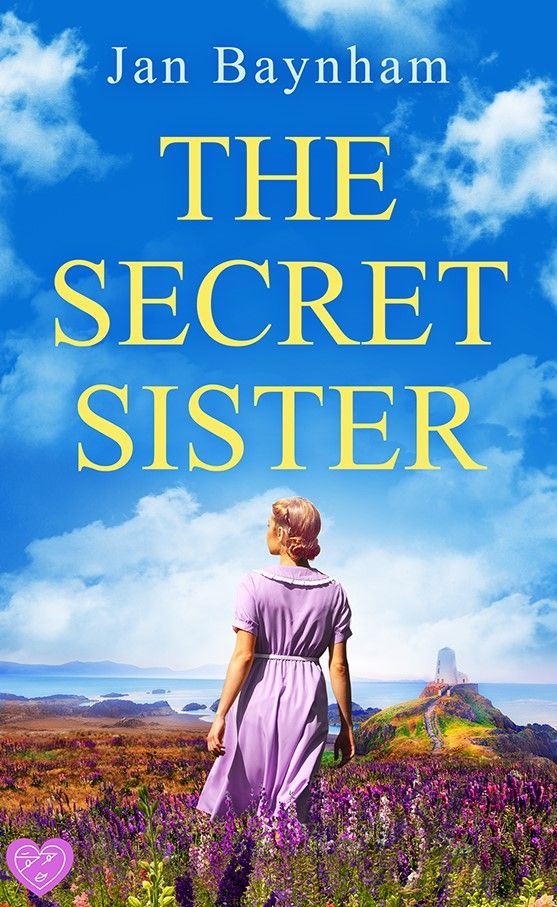 Last, but by no means least, is Jan Baynham, who is releasing her fourth novel, The Secret Sister, on 31st August. It's set in 1943 and 1968, in rural Wales and the island of Sicily, and is a dual timeline dealing with secrets, forbidden love, sibling relationships and forgiveness. Two sisters work together to prove their father's innocence of a crime he did not commit and clear his name.
Wales, 1943.
Sara Lewis should be heartbroken when her husband doesn't return from war. But he was never the kind husband she hoped for. And now she's stuck with her cruel mother-in-law on the family farm. Sara must do what is best for her young son. So she leaves the farm for the safety of her sister's home. Despite herself, she begins to notice Carlo, an Italian prisoner of war. Longing looks soon turn into love letters and a connection neither of them can sever. But fraternization between the prisoners and local women are forbidden. As their love grows, so
does the danger all around them . . .

Twenty-five years later, their daughter holds her father's hand as he takes his last breath and whispers a name: Giulietta. But who is Giulietta, and who are the young woman and baby in an old photograph? The secrets of the past collide as the family are shaken to their very core, forced to revisit memories they'd rather forget to uncover the truth.
Don't forget to get your copy here: https://www.amazon.co.uk/s?k=secret+sister+book+jan+baynham&crid=2Q82PR4G4H3UO&sprefix=secret+sister+book+jan+baynham%2Caps%2C80&ref=nb_sb_noss
I hope you've enjoyed browsing some of the Cariad Collection. I'm sure your "To-Be-Read" pile has increased, just as mine has. But what is life without a good book, eh?