I have already introduced you to the famous Italian Renaissance dessert, zuccotto, in a previous post. Now to admit that it actually took over my imagination a bit! A simple Google search gives so much information and so many variations in recipes. After reading all the variations (and actually dreaming about them), in true Eleonora style, I made the recipe my own...a Welsh Zuccotto, if you like.
The lining of the pudding basin (not as dome-shaped as I would have liked) was of a basic sponge. I enjoyed pinching the sponge trimmings, just as little Gino did in Eleonora's kitchen.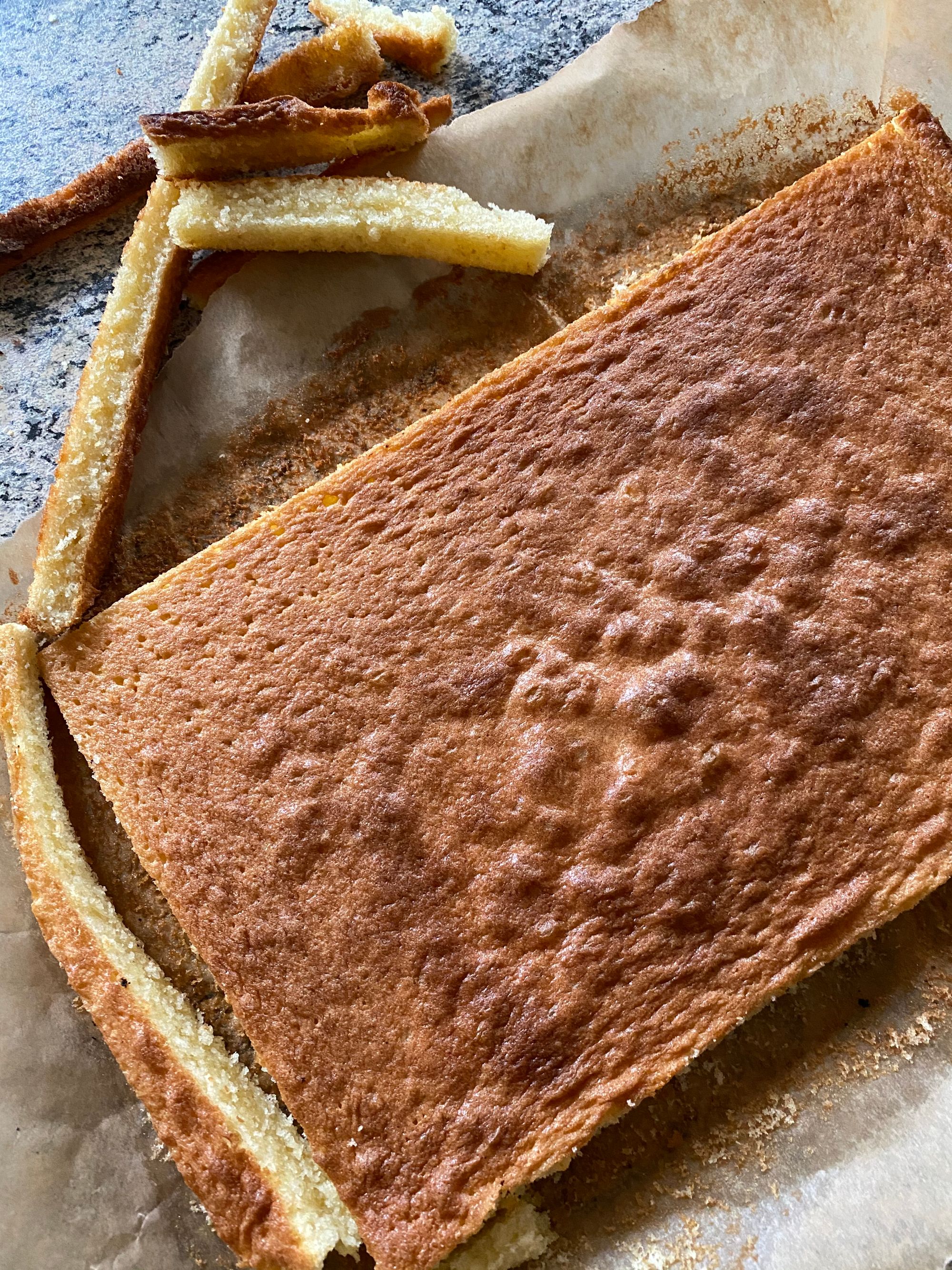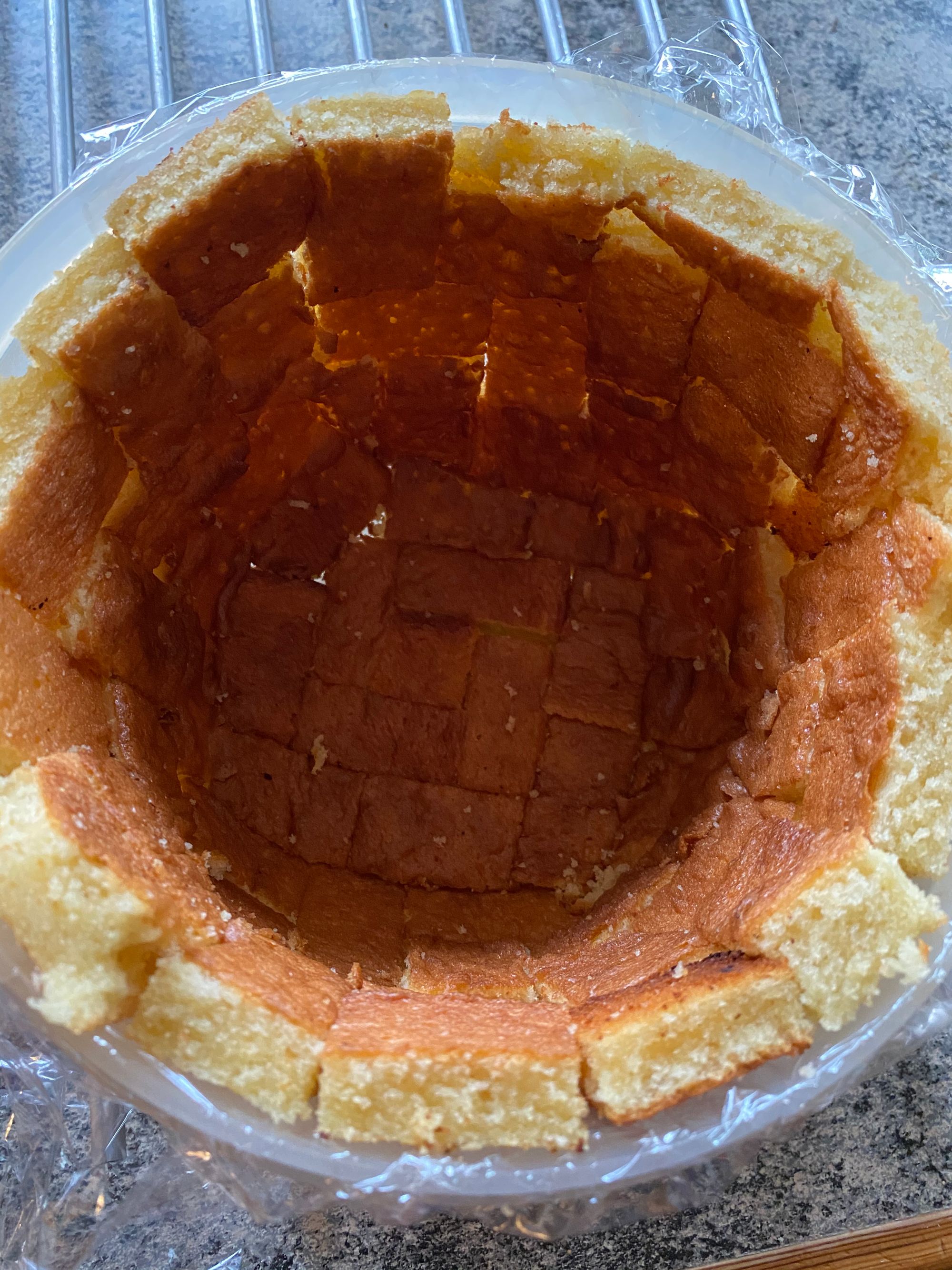 The lining was then soaked in a simple sugar syrup mixed with alchermes liqueur. This seems to be one of the main variations. Not many recipes call for this liqueur, as it is not so popular or accessible these days, and certainly not in the UK. I had to go hunting for it on my last trip to Florence. It's not to everyone's taste, as it is strongly flavoured with clove and cinnamon. The fact that its red colour came from cochineal meant that it fell out of popular favour many years ago. No longer using cochineal, the strongly spiced flavour is still there, and I loved it.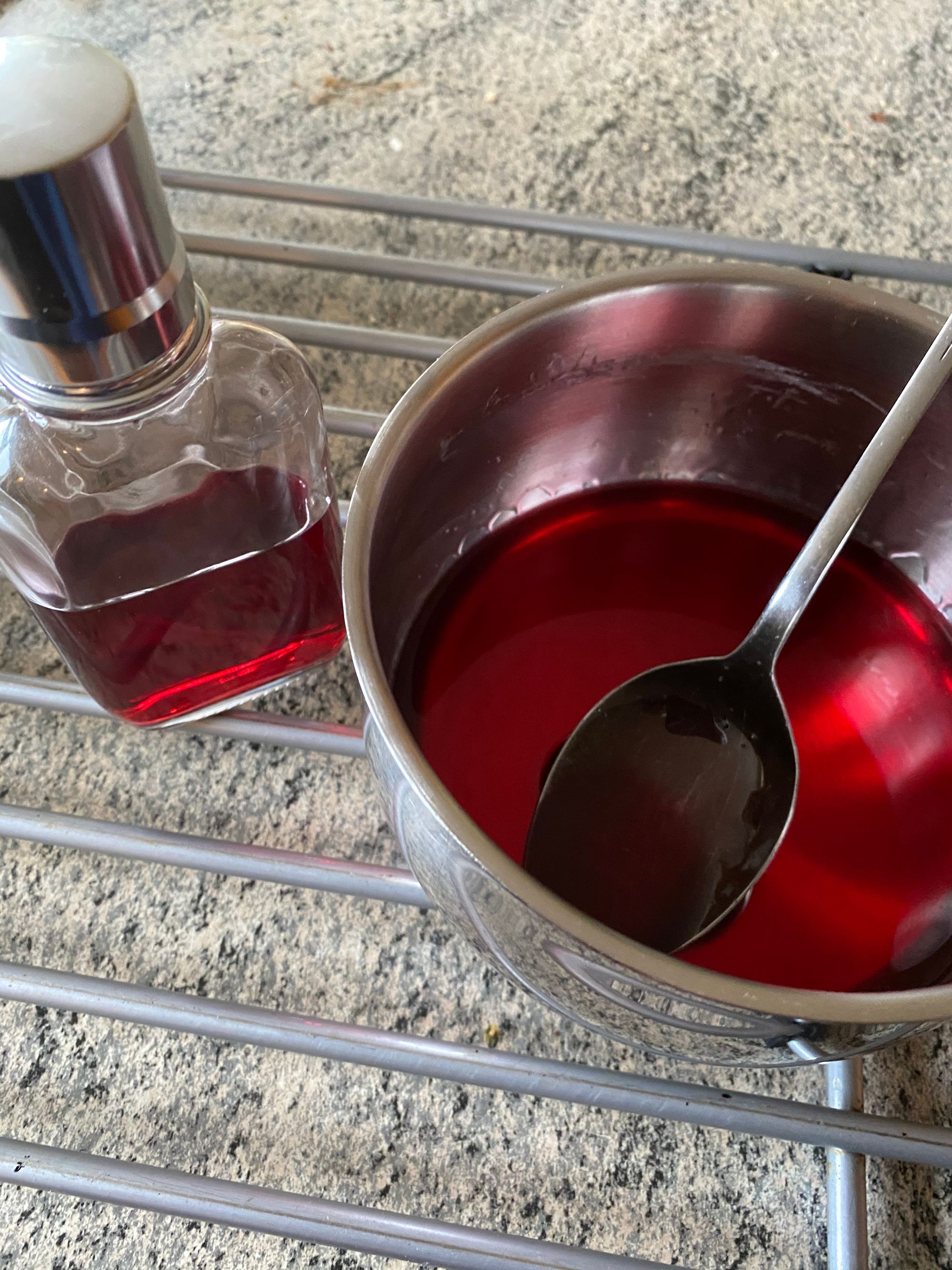 Then comes the filling. I…well…I sort of made it up as I went along, trusting my memory of recipes read and dreamt about. I started with double cream, whipped with some caster sugar and mixed spice. To that I added chopped walnuts, pecans and chestnuts, chopped chocolate (70% cocoa), currants and sultanas that had been soaking in rum for a day, dried cranberries and grated orange rind. Please don't ask for quantities, because I wasn't that scientific. I just mixed until it tasted good.
This mixture filled the lined bowl, which was topped with a circle of the basic sponge used to line the bowl. This was soaked with more of the alchermes and sugar syrup mixture, weighted down with a plate and chilled for a couple of hours.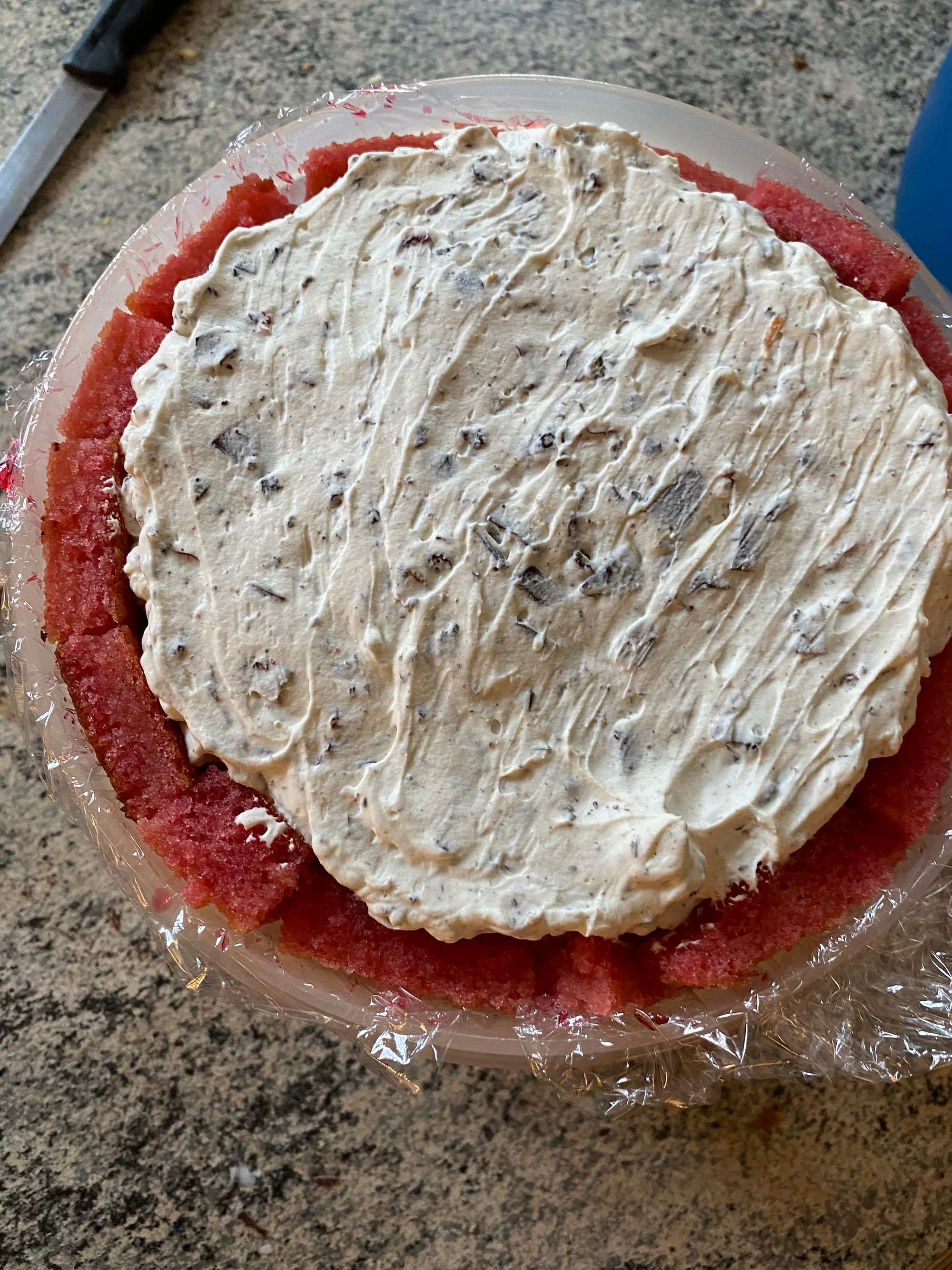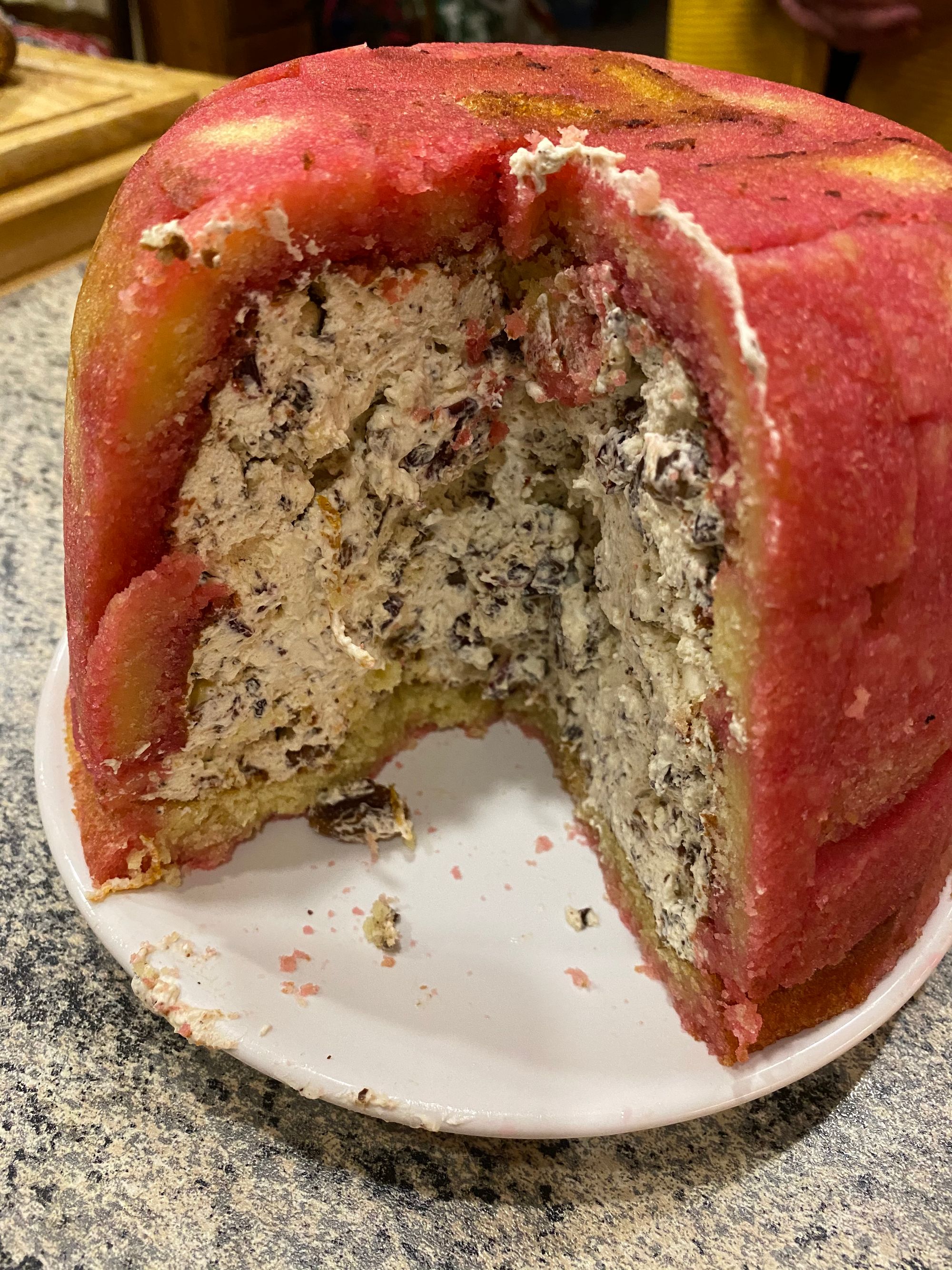 Only a small slice is needed, as it is quite rich, but not too sweet. Would I do it again? Absolutely! The only trouble is that I am now out of alchermes liqueur… Does that count as an excuse to visit Florence again?