When writing a fiction in a non-fictional place, it's sometimes difficult to get the crossover just right. How much of the story relies on "place"? Does it really matter? Isn't the story better for a bit of poetic licence, a bit of embellishment? In my experience as a reader, it probably doesn't always matter much, and we all like a bit of embellishment.
In the case of The Rose of Florence, though, I believe the opposite is the case. Getting a feel for the city where these events take place is, in my mind, vital. If you can't imagine yourself there, then what is the point of my story? In this case, the places are real. You can still visit most of them. Anyone who is familiar with the beautiful city of Florence will be able to picture the landmarks and stand there with my characters, and that is what I'm striving for. I want you to be able to read the book and actually step back in time.
So, how to go about it. Apart from my time in the city as a tourist, I really had no clue where to start. Luckily, I'm on good terms with the owner of the hotel next door to the Palazzo where my story is based. It's an old building, and the hotel is an old family business, so I thought I'd get in touch with him. As with any research, always go as close to the original source as possible! He pointed me in the direction of the Città di Firenze Digital Archives and this wonderful map of Florence in 1427, almost 50 years before my story. I was unreasonably delighted to find that Via Porta Rossa was already in existence then, as were most of the major landmarks, such as the Duomo (the Cathedral of Santa Maria del Fiore) and the Ponte Vecchio (the Old Bridge). How many of us can say that we live on a street that was in existence 600 years ago?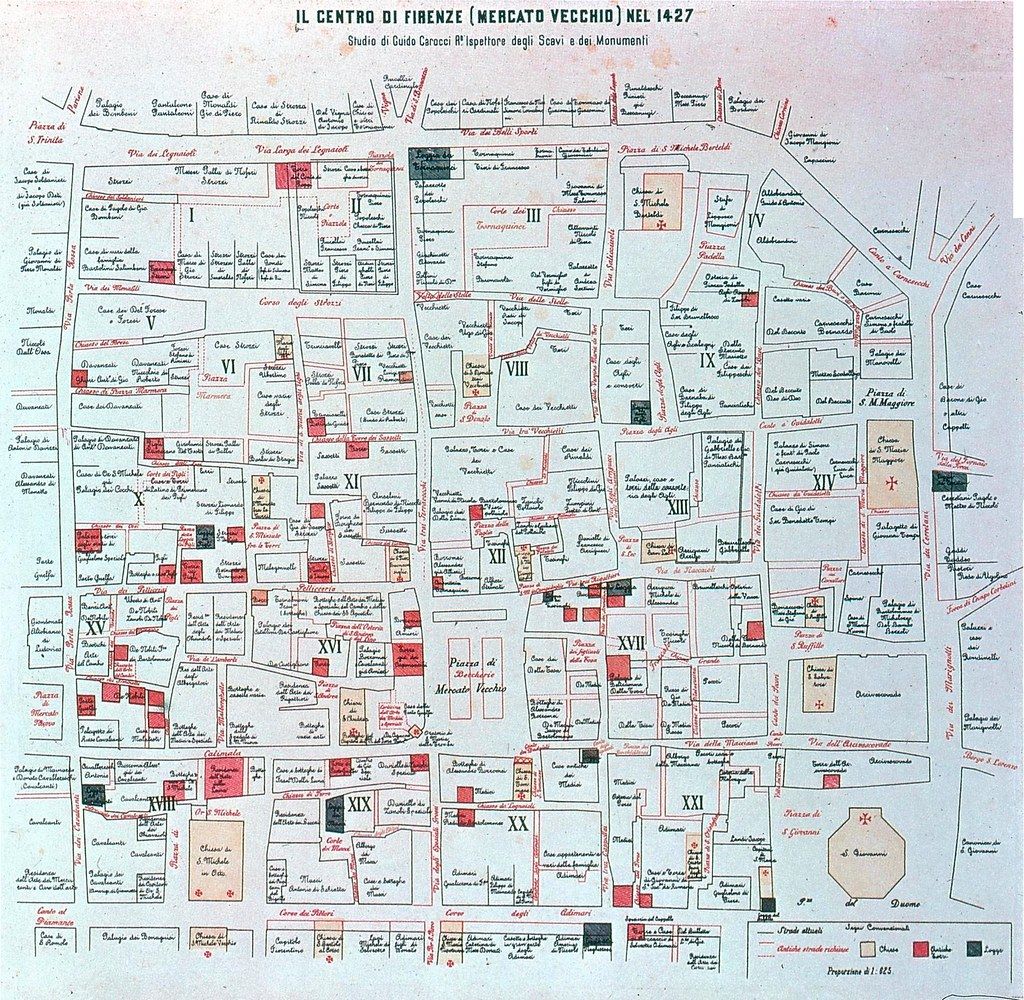 The two maps here are looking at different angles, but you can clearly see Via Porta Rossa on both. It is represented vertically on the left border of the 1427 map and horizontally in the bottom left quarter of the contemporary map.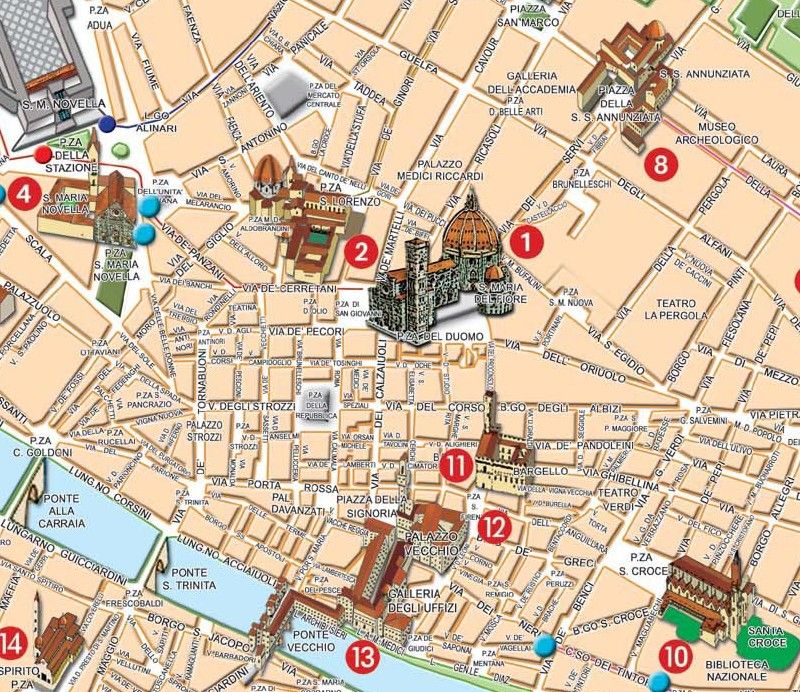 So, if I have learned one lesson from this, it is never to be afraid of asking for help from anyone. I look forward to returning there one day soon, and I hope that you get to visit it too.