As promised, this month, I'm sharing a series of blogs from other authors, who tell us about their experience of publishing their first book. It seems only fitting that my first guest is Katherine Mezzacappa, who was my New Writers' Scheme reviewer and was vital in shaping The Rose of Florence into something readable! (The NWS review scheme is an anonymous process, but we found each other by accident, and now I would be lost without her.) When Katherine sent me her answers to my questions, she said "By all means trim this. I do have a habit of going on a bit!", but then I started to read it and was fascinated. How could I trim this? I hope you enjoy it as much as I did. Over to you, Katherine!
When did you publish your first book, and what started you writing?
My first book, strictly speaking, was an academic text, published in 1995, a reworking of my thesis on Victorian ephemeral illustrated books. I had fun doing it and I think the discipline actually stood me in good stead for writing fiction later. In the same year I published other non-fiction, a Human Resources manual. About that time, I wrote a short novel for Mills & Boon, sitting in my garden shed in true Dylan Thomas fashion. Only Mills & Boon didn't agree. I put the book away and forgot about it. Though I'd always wanted to write stories I sort of gave up at the first hurdle, which is precisely the wrong thing to do (new writers take note).
My husband rediscovered that novella on an old floppy disk (remember those), got it converted and gave me a memory stick. I had a look, thought it had possibilities and so revised it. There was no social media to speak of in the 1990s (we used to write letters, remember?) so that had to be included, and everyone had phones, not just the hero (who carried something a bit like a house brick). Because the publishing world had changed so much in the meantime, there were so many more outlets to explore. Tuscan Enchantment was published in 2019 by eXtasy, in British Columbia, as an ebook. My pen name for that book is Kate Zarrelli.
But what started me writing seriously was a friend in Canterbury urging me to join her on a Masters in Creative Writing at Canterbury Christ Church University. Every writer needs a friend like Anne Booth, now a very prolific children's and YA author who published her first adult fiction novel, Small Miracles, last year (read this book, people, it's enchanting). I graduated in 2006, got an agent quite quickly for the historical novel I wrote on the course, but the recession (the 2008 one) intervened, that agent left the agency and didn't take me with him and I was back where I started. Ten years intervened (people, mine is not the example to follow!), I'd moved to Italy, had small children to bring up, a living to earn, and then Anne nagged me in the gentlest way possible to get back to writing. That was February 2016. I stopped messing about and since then have published three full length novels with Zaffre, writing as Katie Hutton, and another Kate Zarrelli for eXtasy. Another 'Katie Hutton' will come out in July and in 2024 I will have two novels coming out under my own name, one with Fairlight Books in Oxford and the other with Addison & Highsmith in the US. I have also published twenty short stories in that time. Call it trying to make up for lost time.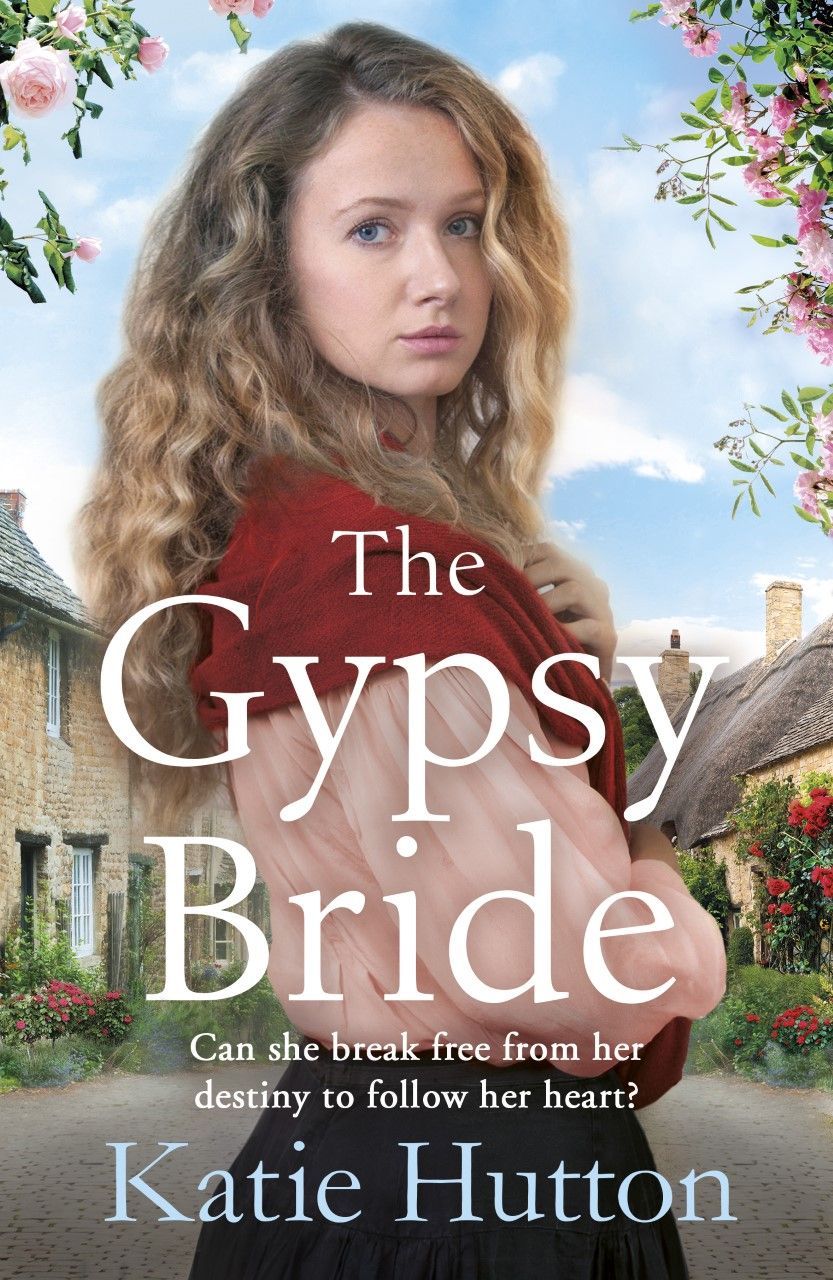 Tell us about that book.
I'll say a little bit more about Tuscan Enchantment but would really like to talk about The Gypsy Bride, my first historical novel, especially because my host today is also a historical novelist. Tuscan Enchantment is contemporary, and is really a novella, at 50,000 words. The Gypsy Bride is twice that, with a much wider arc. I am delighted that a revised edition of Tuscan Enchantment is being brought out – about now – by Romaunce Books, the publisher of The Rose of Florence. When I say revised, what I mean is that readers' tastes and expectations change. There was a scene in which the hero grabs the heroine and kisses her. All very masterful and probably quite typical of the genre in the 1990s, even in books written by women for women. That would now, quite rightly, be seen as assault. It's astonishing what we thought we had to expect or accept once.
The Gypsy Bride came about after I had written what I think of as my first serious historical novel, The Ballad of Mary Kearney, the book that will be published in the US next year. In 2016 Mary Kearney garnered some interest from agents but I wasn't signed. While it was out on submission I just had to get on and write the next one (this is what you do, new writers. Don't lose the momentum waiting for agents to come back to you). I wanted to write something rural and early twentieth century. I thought about the hoppers, given that I'd lived five years in Kent. Then in an Oxfam bookshop in London I picked up a copy of WH Hudson's A Shepherd's Life, published in 1910. One of his chapters (he was writing about Wiltshire) is entitled 'The Dark Men of the Village.' I started to read, thinking it would be about mummers, and the hero of The Gypsy Bride walked out of the trees. Hudson writes about how Romanis were part of the warp and weft of rural life, moving with the seasons to where they were needed as agricultural labourers. Sam Loveridge encounters the heroine at the harvest in the Chilterns. She, by contrast, was a member of a stable, rooted, Evangelical community, the Primitive Methodists. For the latter, I drew on stories about my English relatives; my great-great grandfather, born in 1839, was a carter from Oxfordshire and a 'Prim' preacher.
What is your fondest memory of publishing your first book?

There are quite a few things. An obvious one was when my copies arrived. My son filmed me taking them out of the box, with Magnus the cat providing a noisy accompaniment (he was interested in the box, not the books). Another was reading a review from a lady of Romani heritage who thanked me for getting all the detail right. That meant a great deal. If you are going to write about a culture not your own you have to get things right or you are guilty of cultural appropriation of the worst kind. Historically, Gypsies tended not to write about Gypsies (something that has very much changed – read Damian Le Bas) but an awful lot of people thought they could write about them, sometimes in a pretty highly-coloured way. I was helped in ways I will never be able to repay by a family of Kentish Romanis, the Brazils who live near Marden, where they run a museum. They also referred me to a Professor Emeritus of Romani Studies who read my draft for accuracy. It's when I got the contract for that book and its sequel, The Gypsy's Daughter, that I started to think of myself as a 'real' writer, changing my social media profiles to reflect it.
Tell us about your latest book.

Er, I've got several things on the go. My fourth 'Katie Hutton' for Zaffre, The Maid of Lindall Hall, is set in the Irish community in Barrow-in-Furness (into which my father was born). It will be published this summer. It's quite 'gothic' in some ways. The heroine is brought up in a Cottage Home, a setting which replaced the workhouse as a way of bringing up small children, in a pseudo-family setting (though some survivors would say it was anything but). There is a terrible secret about her parents. She goes into service to the ramshackle Lindall Hall, which I place near Furness Abbey on Barrow's outskirts. My father has vivid memories of live theatre in Barrow in the 1930s and 1940s; provincial touring companies put on what were known as 'blood tubs' (i.e melodramas, like Sweeney Todd the Demon Barber) and one of these companies features directly in the plot, in a sort of tribute to JB Priestley. The Maid of Lindall Hall is the sequel to Annie of Ainsworth's Mill which came out in July 2022. That book was inspired by my great-grandparents' experiences in Cleator Moor; in a mixed marriage, they migrated there from County Down before the Great War to a town riven by sectarian divisions imported from Ulster.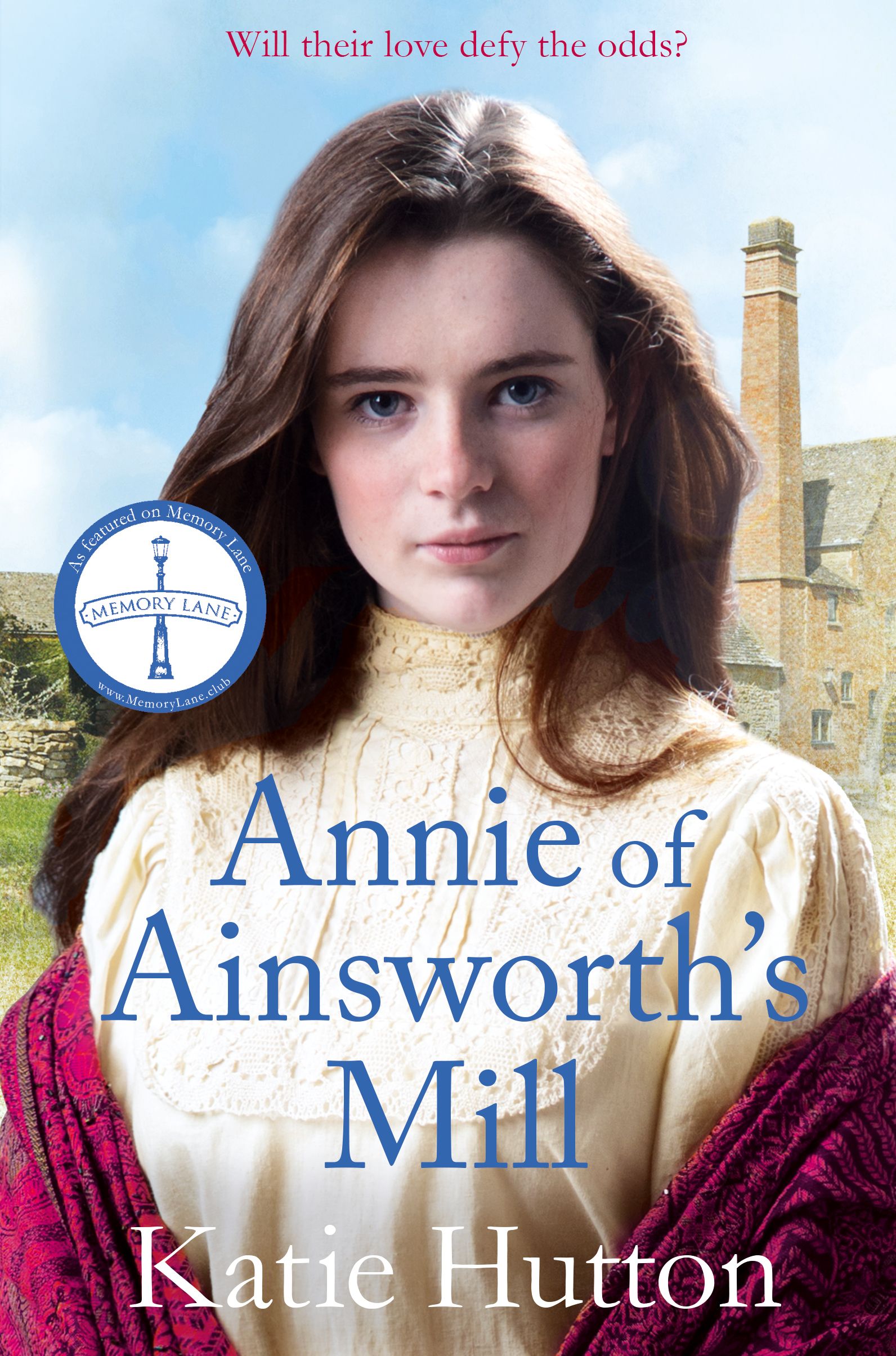 Other novels in press are The Virgin of Florence, based on a true story. A twenty-year-old girl was taken from a Dominican-run orphanage in 1584 to serve as 'test bench' for the virility of the heir to the dukedom of Mantua, a condition he was asked to satisfy before making a dynastic marriage with a Medici princess. I tell the story from the point of view of the girl, Giulia Albizzi, whose voice is almost silenced in the Medici correspondence. It's a real #MeToo and I wrote it sometimes in a red mist of rage. The book will come out with Fairlight in summer 2024.
The Ballad of Mary Kearney is set mainly in County Down in the late eighteenth-century, against the backdrop of the United Irishmen rebellion. Culture clash is the theme, based on divisions of class and religion. Having been brought up in Belfast during the Troubles (we left in 1974) it was probably the book I always had to write. It's right that this book should come out in the US, where the largest Irish diaspora lives.
Current projects are a gentle romcom set in post-Covid Venice (I haven't written in this genre before and am really enjoying it) and another historical novel which like The Virgin of Florence deals with a voiceless woman from history, in this case in Victorian London; it's the story of Lucie Dumas, the mistress of Samuel Butler. At some point during their relationship he introduced his friend and biographer, who would like Butler visit her once a week, with Butler paying his fee. Lucie's view of this arrangement is not recorded.
What advice would you give to new writers?

The first thing you have to do is read well, but if you weren't readers you probably wouldn't want to be writers. Write every day. Yes, every day. Don't worry about whether it's any good or not. First drafts are only for your eyes, and remember you can't revise a blank page. You can and will be influenced by writers you admire, but don't try to be them (though keep reading as you have to know your field. When submitting your work it's useful to be able to name authors you think your potential readers may have on their shelves). You have your own unique voice. I'd encourage you to enter writing competitions (though keep a lid on how much you spend in entry fees; I'm convinced that some competitions are run as money-spinners, but there are enough that are free). Try the short story as a means to publication, on paper or online. Short story collections are notoriously difficult to get published, but you'd be writing them to build up your writer's CV. Find supportive writing groups either physically or online (but give a body-swerve to any that seem to be competitive or cliquey). Writing is a job like any other, so nurture your professional development. That needn't be an expensive residential course. It can be an online workshop that fits around the business of living.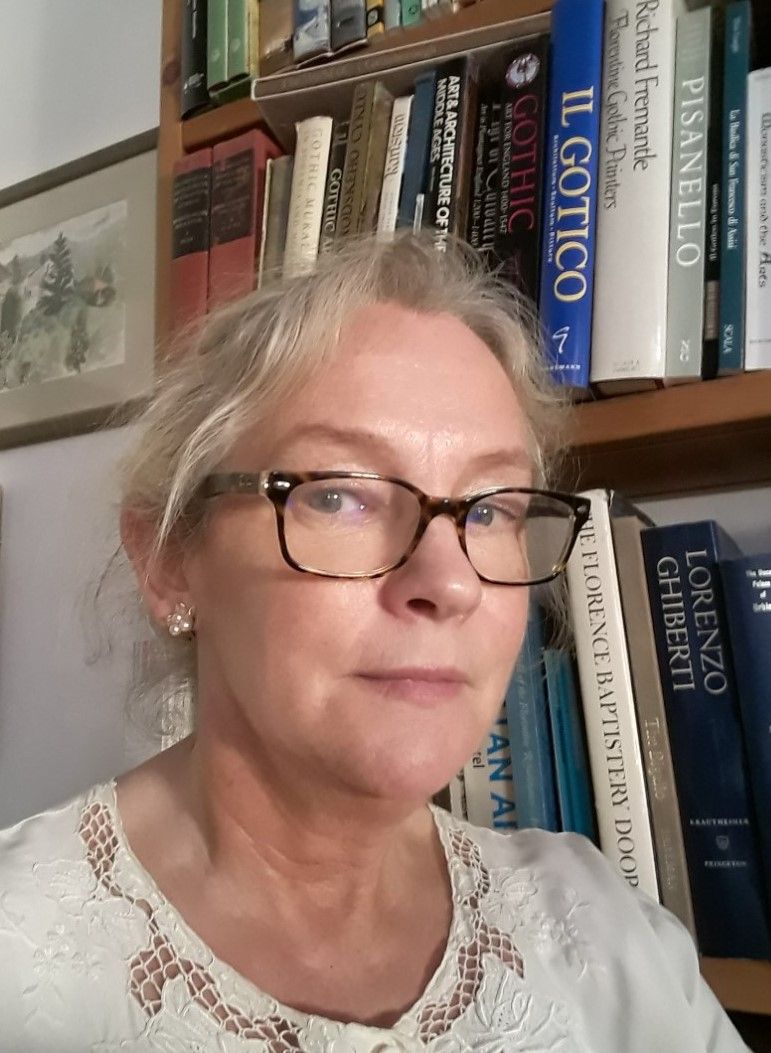 Katherine's Links
Facebook
https://www.facebook.com/katherinemezzacappafiction/
https://www.facebook.com/katezarrellibooks/
Twitter
@katmezzacappa
@KatieHuttonAut1
Book links
https://www.amazon.co.uk/Gypsy-Bride-Katie-Hutton/dp/1838770259/ref
https://www.amazon.co.uk/Gypsys-Daughter-emotional-gritty-family/dp/1838770372/ref
https://www.amazon.co.uk/Annie-Ainsworths-Mill-Victorian-star-crossed/dp/1838775838/ref
https://www.romaunce.com/product-page/tuscan-enchantment-by-kate-zarrelli